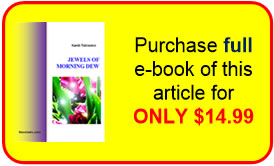 It is possible to change your own attitude in such a way so that the responses of other persons or situations surround you is the behavior you want them to be.
The world is responding to your attitude. Whether you believe it or not, it is the way the nature works.
If you are angry to other person, they will angry back to you or at least feel bad about you. If you feel bad about your day, your attitude will show it and other person and even the situation will work to response to your attitude. Then you will feel worse because it is bad and everything suddenly goes worst and worst before you realize what actually going on. It is actually your attitude toward your own life that makes that happen.
You cannot change other person. You can only change your own attitude. As you change, other persons will response to your change. In their response to your change, they may change according to what you expect them to be.

Back to Personal Development Handbook