Osborn Principle of Creativity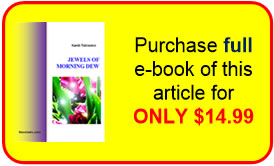 Our brain has two mutually exclusive states of mind: Consideration and Creativity. We cannot produce ideas if we are in the state of considering. Critics will kill the state of creativity, praise and encouragement will make it grow.
Though we may have many states of minds, the two Thought-tools, Consideration and Creativity (which may include imaginative, talking, and options-thought) are opposite to each other.
Since the consideration-thought is usually dominant, the creativity state of mind, which is much weaker, need a strong will to be appeared.
Knowing the characteristics of these states of mind help us to create a condition that make our creativity bloom.