Statistics from Map
ArcGIS also give you power to derive simple statistics (with graph), summarize your table and sort the table according to its value. Use ArcMap in this case.
Right click layer name. In the popup menu, click Open Attribute Table and the table will appear
Right click the field that you want to summarize, then in the popup menu you can select either summary, sort or statistics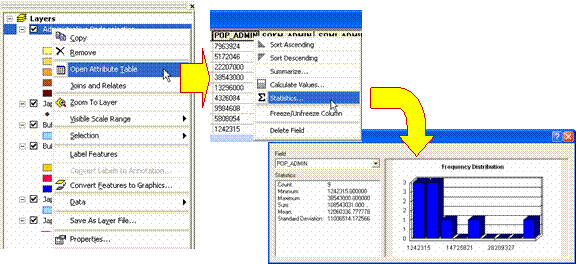 This tutorial is copyrighted .
Preferable reference for this tutorial is
Teknomo, Kardi (2015) Introduction to GIS. https:\\people.revoledu.com\kardi\ tutorial\GIS\